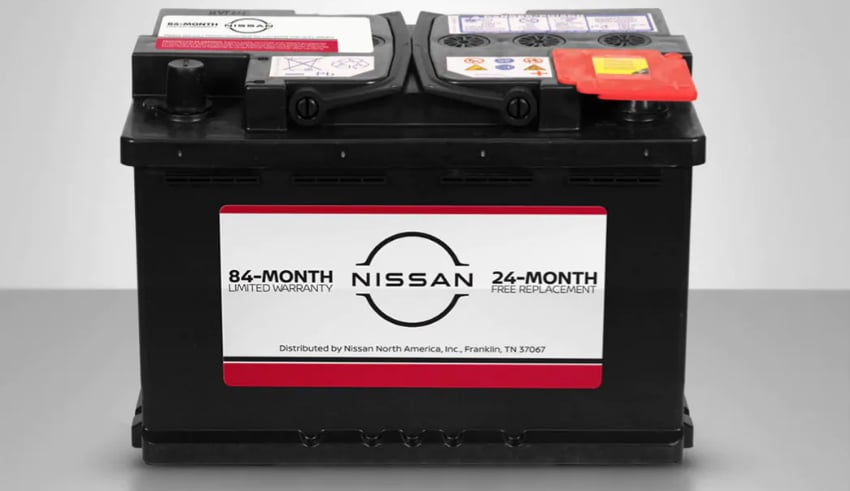 Whether you're a DIY enthusiast or prefer to let someone else do the work, when it comes to maintenance and repair for your Maxima, Titan, or Murano, the service center at Ourisman Nissan has you covered. Our expert technicians have the experience, know-how, and state of the art equipment needed to get you quickly and safely back on the road. And since we only use genuine Nissan parts, you know your vehicle is in good hands.
Batteries are among the most common replacement parts we sell, so Hanover and Columbia MD drivers can count on us for the perfect fit for their specific model and year. Unfortunately, it's easy (and quite common) to forget about your battery until a problem arises. But if you're aware of a few indicators, you can have it checked or replaced before being stranded in a Harris Teeter parking lot. Stop by our service center here in Laurel if you notice any of these signs:
Battery or Check Engine light
Lethargic or strained engine turnover
A leaking or swollen battery case
Corrosion on the terminals
Dimming headlights and cabin/accessory lights, especially when the A/C or heat is on
Ensure Optimal Performance and Durability with Nissan Genuine Batteries near Silver Spring and Hyattsville
By selecting a Nissan Genuine battery, you're ensuring guaranteed, long-lasting reliability. It's the same battery your Nissan Rogue, Frontier, or Sentra was designed with, and it comes with the confidence and peace of mind of an 84-month limited warranty. And if there's an issue within the first 24 months, Nissan will replace it for free. You won't find a guarantee or coverage like that with an aftermarket battery.
If you have questions about car batteries or would like help selecting the right kind for your Nissan model, Ourisman Nissan invites you to contact us at your convenience or visit us here in Laurel to speak with one of our friendly and knowledgeable team members. We're looking forward to serving you.